At Walker Farms, quality comes first.
The origins of Walker Farms lie with John M. Walker. The son of a small-scale dairy farmer and a natural salesman, John began buying and selling cattle and other livestock in the 1950s. By 1958, he was selling dairy cattle full-time and soon began milking his own herd. Four generations of dairy farming later, this is the story of Walker Farms:
1960
In 1962, John M began holding a sale on the last Friday of every month. Incredibly, he never missed a sale. John's buyers have included dairy farmers from all over Canada, the US, Mexico, and even from overseas, including England, Korea, Japan, and Brazil. His salesmanship created a dairy legacy and earned him the nickname "Mr. Canada Dairyman." As his success grew, John M began to build his own dairy herd – starting with just 5 or 6 cows. Within a few years, he had established a modest herd
1970 – 1980
In the late 1970s, John M sold 40 cows to his son Jon S Walker at the age of 16. Jon S milked his herd every morning before school and every afternoon when he got home, and he worked hard over many years to maintain and expand his family's dairy farm. Jon S always kept his passion for dairy, and his wife Linda soon joined him to start their own young family on the farm.
1990
In the early 1990s, Jon and his wife Linda's herd had grown to 200 strong. By 1995, there were 400 cows and the herd moved back to John M's original family farm in Aylmer, Ontario. Over time, the family unit also expanded, and their five kids John Jr, Dayna, Scott, Clint and Jane grew up working and playing on the farm.
2000-2010
For twenty years, Jon and Linda ran a successful farming business and raised a young family. They shared the farming lifestyle with their children, working to expand their herd and always exploring ways to improve or innovate on their farm. Soon, the family began thinking about taking their farm a step further. After recognizing a need for local A2 Protein Milk in Ontario, they began planning to produce, process and package their own A2 Protein Milk on-farm!
2020
With four generations of farming under their belt, the Walker family is now tackling a new milk venture. In 2021, they have an A2 herd and have completed the addition of an on-farm processing facility. Now the family can produce, process and package their own A2 Protein Milk in less than 150 meters! As proud Canadian dairy farmers, the Walkers are making milk the way it was meant to be. Walker Farms A2 Protein Milk gives families the freedom to enjoy milk again!
Commited to the Future
Our commitment to the future of dairy is centered on quality, innovation, and sustainability. With these in mind, we bred an entirely A2 herd, built a new milk processing facility and decided to produce our own A2 Protein Milk!
For us, A2 Protein Milk is the way forward! It is naturally free of A1 proteins that may cause symptoms of dairy indigestion, and it is locally produced in small batches – so you know exactly where it comes from.
At Walker Farms, we readily adopt new technologies, work to reduce our carbon footprint, and strongly support local food systems. Today and everyday, we are proud to provide Ontarians with local, fresh milk!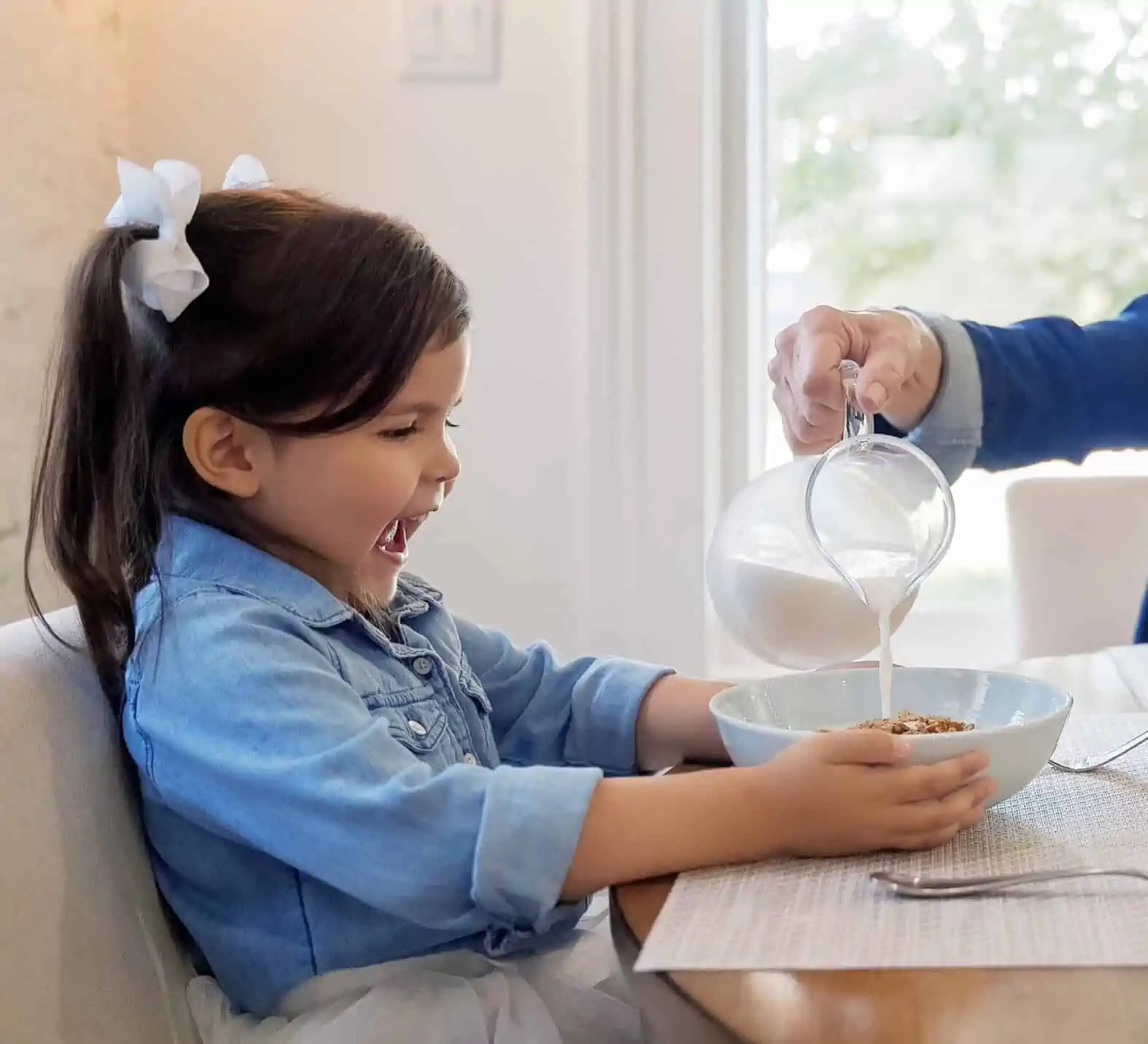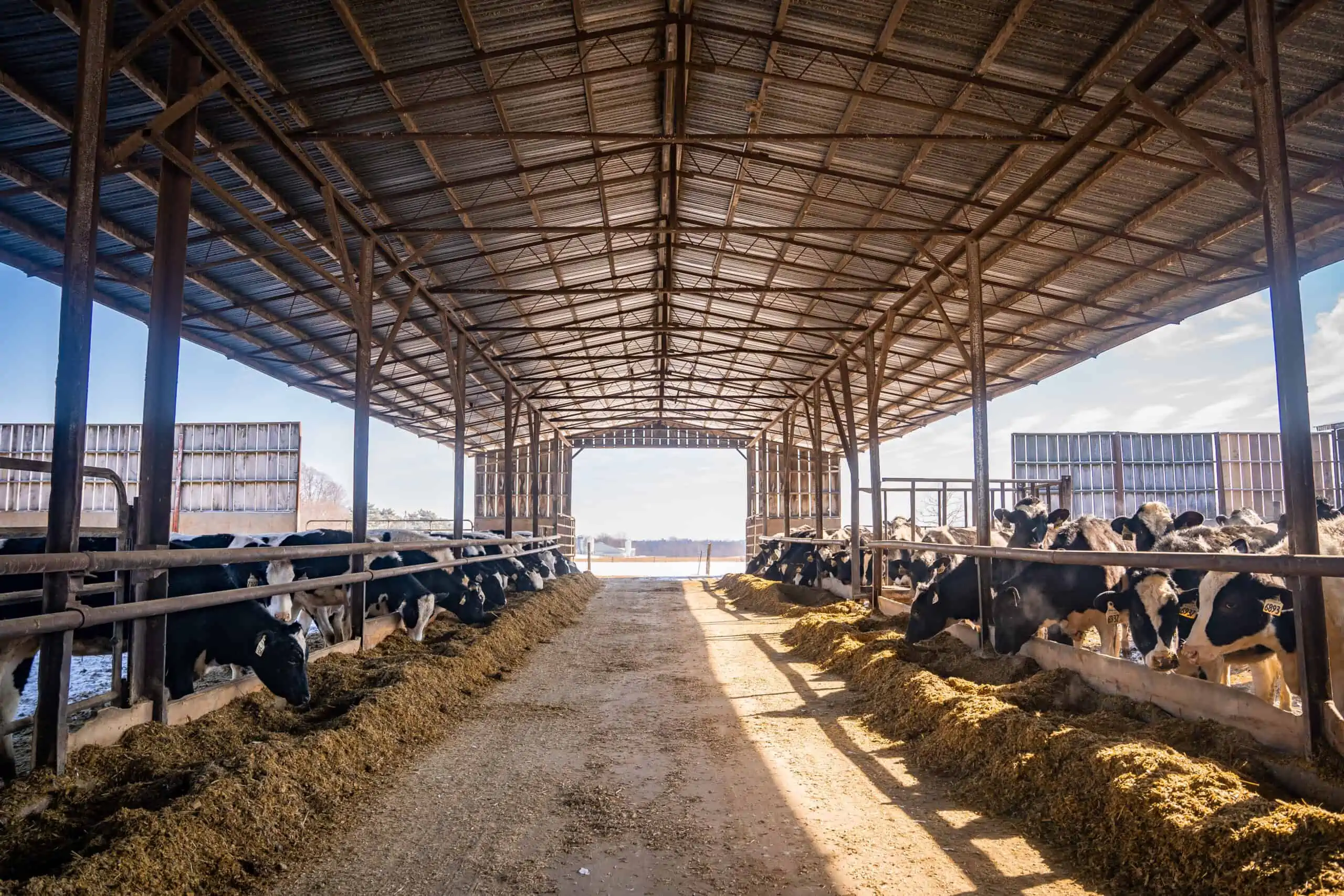 Caring For Our Herd
At Walker Farms, we pride ourselves on maintaining high standards of animal welfare. We strive to provide the best environment, facilities, and handling procedures for our cows, heifers, and baby calves.
Each milk cow has her own sand bed to lay down on, nourishing feed formulated by a specialized cow nutritionist (and supplied from our own alfalfa/corn/wheat crops), and an activity tracker that allows us to monitor her daily life and habits. With individualized care, every member of our herd is accounted for and looked after.
Our cows' safety and wellbeing is key to a successful dairy operation, and we take their care seriously. Our team members receive individual training on welfare procedures and handling. A third-party expert visits the farm annually to ensure our procedures and protocols are above industry standards, and we have a long-term herd management team who know the herd well.
Find A2 Protein Milk In Stores Near You!
Walker Farms A2 Protein Milk is local, fresh milk that comes straight from our farm to your family. It is produced, processed and packaged in under 150 meters on our family farm, and you can now find it in stores across Ontario!
View All Locations